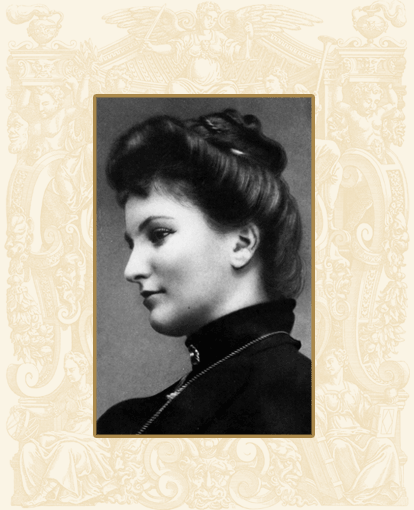 ECSTASY: A NOVEL OF ALMA MAHLER will be published by Houghton Mifflin Harcourt in Spring 2018.
Gustav Klimt gave Alma her first kiss. Gustav Mahler fell in love with her at first sight and proposed only a few weeks later. Bauhaus founder Walter Gropius abandoned all reason to pursue her. Artist Oskar Kokoschka was driven mad by her and had a life-sized fetish doll made of her after she ended their affair. Poet and novelist Franz Werfel described her as "one of the very few magical women that exist." But who was Alma Schindler Mahler-Werfel, the woman who brought the most eminent men of an era to their knees?
In the glittering artistic hotbed of turn-of-the-twentieth century Vienna, young Alma Schindler yearns to make her mark as a composer. Alexander Zemlinsky becomes her mentor, lover, and creative champion, utterly convinced of her talent and promise.
But Alma loses her heart to the great Gustav Mahler, who demands that she give up composing as a condition for their marriage. Blinded by her love and her awe of his genius, Alma agrees. Though deeply devoted to her husband's career, Alma's spirit is broken to be reduced to a helpmeet and domestic drudge. When tragedy strikes her young family, she descends into the depths of despair. Out of her innocent sacrifice to her husband, her innocence is lost and a startling new Alma emerges, a woman who refuses to choose between freedom and love. Shocking even herself, she unleashes her ecstatic, hypnotic power over men.
Through marriage, widowhood, and loss, Alma triumphs over the men who would dominate her. She becomes their indispensable muse, the goddess they yearn for but can never ultimately possess. One of the most notorious and controversial women of her time, Alma was the archetypal free spirit, her own woman to the last.

Above photograph: Alma Mahler c. 1899