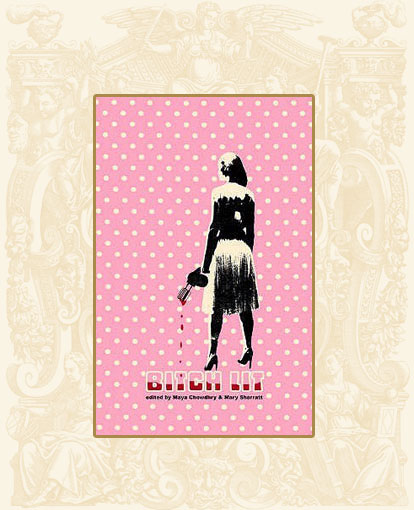 A refreshing alternative to Chick Lit, BITCH LIT is a smart and subversive celebration of female anti-heroes. These are stories about women who take the law into their own hands, who defy society's expectations, put their own needs first and don't feel guilty. They feature heroines who give Lady Macbeth, Medea, and Daphne du Maurier's Rebecca a run for their money. All these stories, in one way or another, are tales of women and power. They goad us and dare us to strip off our niceness, leave our safe haven and go out into the dark woods knowing that the most dangerously sublime thing to be encountered in that forest is ourselves unleashed. Contributing authors include Sophie Hannah, Sherry Ashworth and Cath Staincliffe.
What the UK Guardian is saying about Bitch Lit:
"Bored of chick lit? Why not check out bitch lit, a new genre featuring female anti-heroes who are mad, bad and dangerous to know. "Bitch" might seem like a hard word to reclaim, but the short stories commissioned for the Bitch Lit anthology celebrate women who take the law into their own hands, defy conventional expectations and refuse to feel guilty for it. Published by Crocus Press, around a quarter of the stories selected for the book resulted from open workshops run across the north of England in which new writers were encouraged to create their very own bad girls and make no apology for them.
"The stories will be read in character by the authors themselves. Sherry Ashworth who wrote Mimi, a dark tale of a woman on heat, says that the offer to ontribute to the Bitch Lit anthology appealed specifically because of the title. 'It offered the opportunity to be a bit naughty, and I think any writer will respond to that,' she laughs. 'The word 'bitch' isn't something I have a problem with; I think it's daring and funny, and I think we should reclaim difficult and dangerous words.' "


Book Excerpt