April 23, 2016 marks the 400th anniversary of Shakespeare's death with worldwide celebrations to mark his legacy. But what about the women?
In her essay A Room of One's Own, Virginia Woolf imagines the life of Shakespeare's brilliant sister Judith, barred from the grammar school because of her sex and forced to hide her writing from her family. To escape a forced, arranged marriage, she runs away to London to seek her fortune in the theatre, only to end up pregnant, abandoned, and destitute. Out of despair, she kills herself. "It would have been impossible, completely and entirely impossible," Woolf writes, "for any woman to have written the plays of Shakespeare in the age of Shakespeare."
Yet some women in Shakespeare's age did indeed prevail against incredible odds to make their mark as poets and dramatists.
In honor of International Women's Day and Women's History Month, I'd like to shine the spotlight on five Renaissance women writers, all of them literary pioneers who deserve a much wider audience.
Aemilia Bassano Lanier, also spelled Lanyer (1569-1645)—A possible candidate for the Dark Lady of Shakespeare's Sonnets and the heroine of my new novel, The Dark Lady's Mask, Lanier was the first English woman to aspire to a career as a professional poet by actively seeking a circle of eminent female patrons to support her. She praises these women in the dedicatory verses of her epic poem, Salve Deus Rex Judaeorum, a vindication of the rights of women couched in religious verse and published in 1611. Her elegiac poem "The Description of Cooke-ham" might be the first country house poem in the English language. Committed to women's advancement and education, she served as tutor to the young Lady Anne Clifford, then went on to found her own school for girls in 1617, a very progressive innovation in an era when girls were barred from most formal education.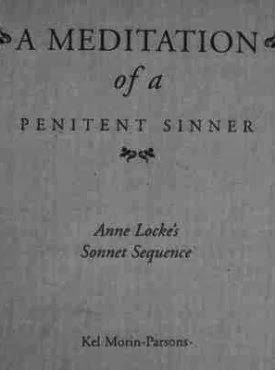 Anne Locke (ca 1530-1590)—The first person to write a sonnet sequence in the English language. Published in 1560, Locke's A Meditation of a Penitent Sinner contains 26 sonnets inspired by Psalm 51. They were published in her volume of translations of Jean Calvin's sermons and dedicated to her great friend Catherine Willoughby, the Duchess of Suffolk.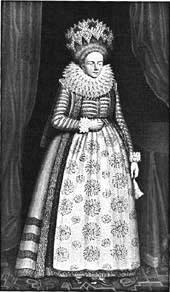 Elizabeth Cary, Vicountess of Falkland (1585-1639)—At the age of seventeen, Cary became the first English woman to write a full-length original play, The Tragedy of Mariam, the Fair Queen of Jewry, which was not published until 1613. Though widely read and circulated, the play was never performed on stage during Cary's lifetime. A prolific poet and translator, only two of her other manuscripts survive: a prose biography, The History of Edward II; and a translation from the French of The Reply of the Most Illustrious Cardinall of Perron.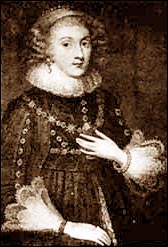 Mary Sidney, Countess of Pembroke (1569-1624)—Poet, playwright, and translator, Sidney was one of the first English women to achieve literary fame. Sister of the poet Philip Sidney, she finished her brother's book of poetic meditations on the Psalms after his death—the Sidney-Pembroke Psalter. Her 1592 closet drama Antonius, a translation from the French of Robert Garnier's play Marc Antoine, was a major influence on Shakespeare's play Antony and Cleopatra. She was one of Aemilia Bassano Lanier's aristocratic patrons and was praised in Lanier's poetry as an enthroned goddess attended by the Muses.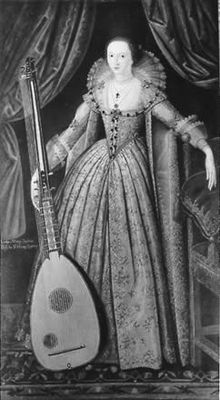 Lady Mary Wroth (1587-ca 1651)—Mary Sidney's niece, Wroth was the first English woman to write a full length work of fiction, her 1621 prose romance, The Countesse of Mountgomeries Urania, an epic tale of over 500,000 words which follows the fortunes of two female protagonists. This book caused a great scandal, as its critics believed it to be a roman-a-clef attacking the character of Queen Anne. Wroth was also the first English woman to write a significant body of secular poetry, including her sequence of 103 sonnets, Pamphilia to Amphilathus. In addition, she wrote a five-act pastoral drama, Love's Victory. Only in recent years has her ground-breaking work begun to attract the attention it deserves.